Welcome to the SagewashTM France store
Distributor of the Sagewash Sanitizer product range
for metropolitan France, Corsica, French overseas territories, Italy, Spain and Portugal.
Use SAGEWASH SANITIZER sprayer, it saves time and a big saving for an optimal result !!

No Mixing... No Mess... No Harmful Residue
Sagewash Sanitizer is a low pressure disinfection system. Patented, calibrated with precision, designed and tested scientifically, it allows you to clean up your exteriors and interiors in a single operation. Any disinfection becomes simpler. Its easy and economical use means that you will disinfect more often and more efficiently.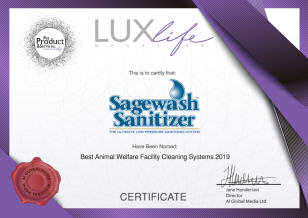 SAGEWASH SANITIZER PRODUCTS

Bank transfer